Tyre Nichols Case: 5 Ex-Memphis Officers Charged -- What We Know So Far
Prosecutors brought charges as the city awaits the release of video footage of the deadly encounter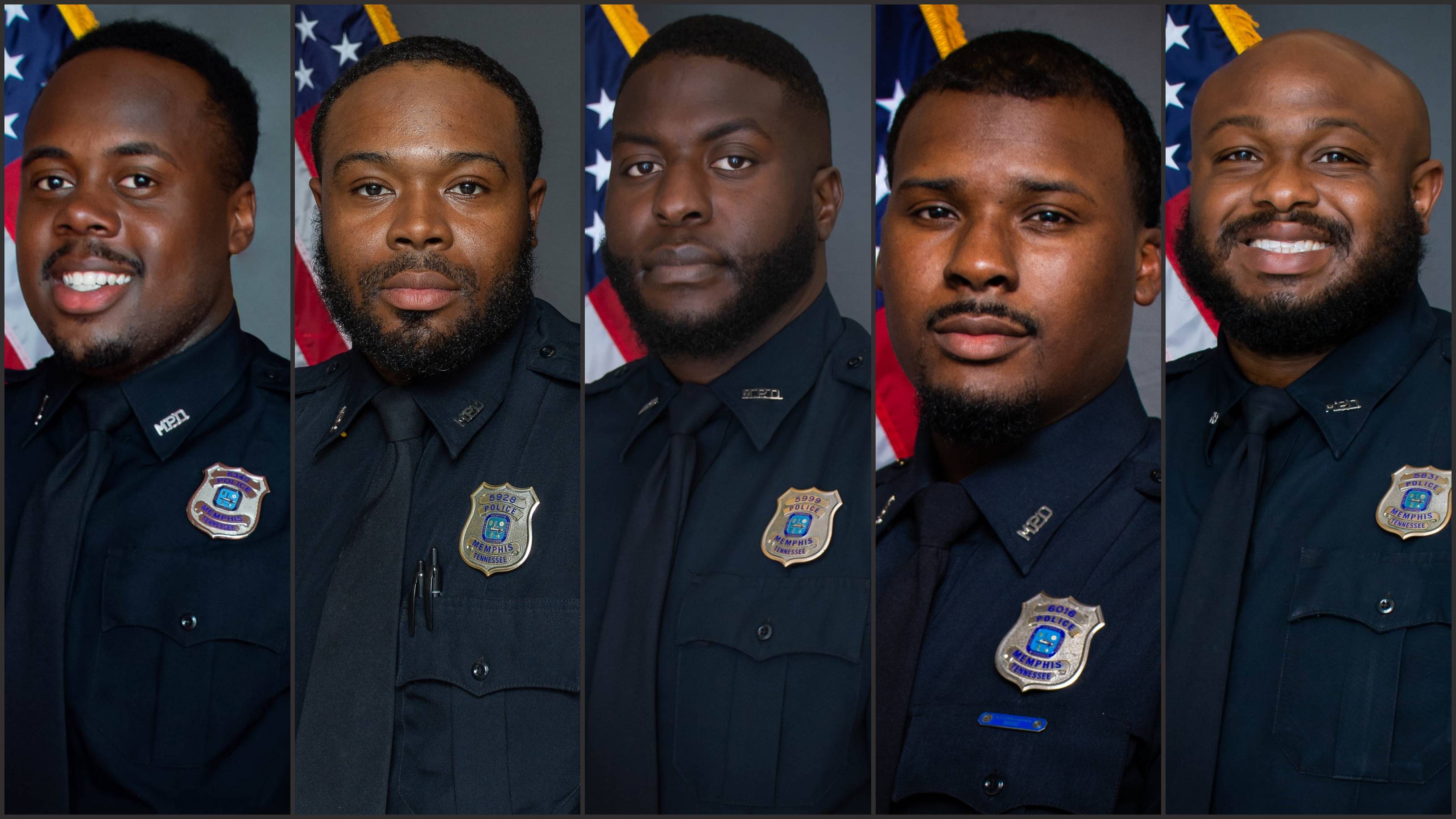 The five former Memphis police officers connected to the beating death of Tyre Nichols have been charged with murder, according to local station WREG.

Court records show.officers Tadarrius Bean, Demetrius Haley, Emmitt Martin III, Desmond Mills Jr., and Justin Smith have each been charged with the following: one count of second-degree murder, aggravated assault-acting in concert, two counts of aggravated kidnapping, two counts of official misconduct and one count of official oppression, the Memphis Commercial Appeal reported on Thursday (Jan. 26). All five have been booked into the Shelby County, Tenn. jail.
This latest development comes as Memphis awaits the release of video footage which show the encounter between the officers on Jan. 7, in which Nichols, 29, was pulled over by Memphis police for reckless driving. According to authorities, the traffic stop led to a "confrontation" and Nichols fled the scene on foot as he was pursued by officers.

Allegedly, another confrontation occurred and he was beaten, only 100 yards away from his mother's home. Nichols was taken into custody and complained of having shortness of breath. He died while hospitalized three days later (Jan. 10). Each of the officers were terminated Jan. 20 following an internal investigation of the case.
Memphis Police Chief Cerelyn Davis released a video message on Wednesday (Jan. 25), calling the incident a "failing of basic humanity toward another individual," but also saying that she expected public demonstrations and implored protesters to remain peaceful.

"I expect our citizens to exercise their First Amendment right to protest, to demand action and results," said Davis. "But we need to ensure our community is safe in this process."

Representatives from the Shelby County, Tenn., District Attorney's office were scheduled to officially announce the charges to the public at 3 p.m. EST.

Here's what we know about the case so far:
Memphis officials plan to release the arrest video after 6 p.m. Friday, Shelby County D.A. Steve Mulroy said at a press conference Thursday (Dec. 26).
David Raush, Director of the Tennessee Bureau of Investigation said the video is "Absolutely appalling. Let me be clear: What happened here does not at all reflect proper policing. This was wrong. This was criminal."
The New York Times reported Thursday (Jan. 26) that officials have promised transparency. It wasn't immediately known if the footage will include video from other sources. Meanwhile, the family has called for patience as officials finish their investigation.
He was beaten to death, according to family members and their attorneys who have seen the video. Speaking at a press conference Monday (Jan. 23), civil rights attorney Ben Crump said the video showed that officers shocked, pepper sprayed and restrained Nichols, adding that officers beat him for three minutes like "a human piñata" in a "savage" encounter. The next day, an independent autopsy found that he died from "extensive bleeding caused by a severe beating" that's consistent with the video.
Nichols' stepfather, Rodney Wells, said at the Monday press conference that his stepson fled from the cops because he was afraid – not because he had a gun or drugs, according to CNN. "What I saw on the video today was horrific. No father, mother should have to witness what I saw today."
After an internal investigation, Memphis police Director Cerelyn Davis announced Jan. 20 that they were fired after a police probe.
"The Memphis Police Department has concluded its administrative investigation into the tragic death of Mr. Tyre Nichols. After a thorough review of the circumstances surrounding this incident, we have determined that five MPD officers violated multiple department policies, including excessive use of force, duty to intervene, and duty to render aid," a police statement read.
In addition to the five officers, authorities fired two members of the city's fire department who were part of Nichols' "initial patient care." A department spokesperson declined to reveal any details but told CNN that the two former fire employees were at the scene with Nichols and the police before the EMS service arrived.
Mulroy said at the Thursday press conference that the investigation is continuing and his office could issue charges for other police personnel involved in the incident.
3. Ongoing federal investigation
"I would like to share with the community what I told Mr. Nichols's family. What I said was that the Department of Justice cares deeply about potential violations of constitutional rights, here in Memphis and throughout America. I said we have opened a criminal civil rights investigation. I told them this federal civil rights investigation will be thorough. It will be methodical. And it will continue until we gather all the relevant facts. As with any other federal investigation, we will go where those facts take us," Ritz said.
4. Tyre Nichols was a beloved son and father
Nichols, 29, had a 4-year-old son and was close to family members. He worked the second shift at a FedEx facility and would go to his mom's house every evening at 7 p.m. on his meal break, The Times reported. His mother said he had her name tattooed on his arm, which "made me proud."
His daily routine included going to Starbucks most mornings. An avid photographer, Nichols often went to Shelby Farms, a public park outside Memphis, to take pictures of sunsets. He was also passionate about skateboarding, a hobby he started at 6.
"My son was a beautiful soul," his mother said.