Commentary: The NRA's Love Affair of Guns Goes Black
The NRA has recruited Colion Noir to appear in a video to appeal to his fellow Black Americans to arm themselves.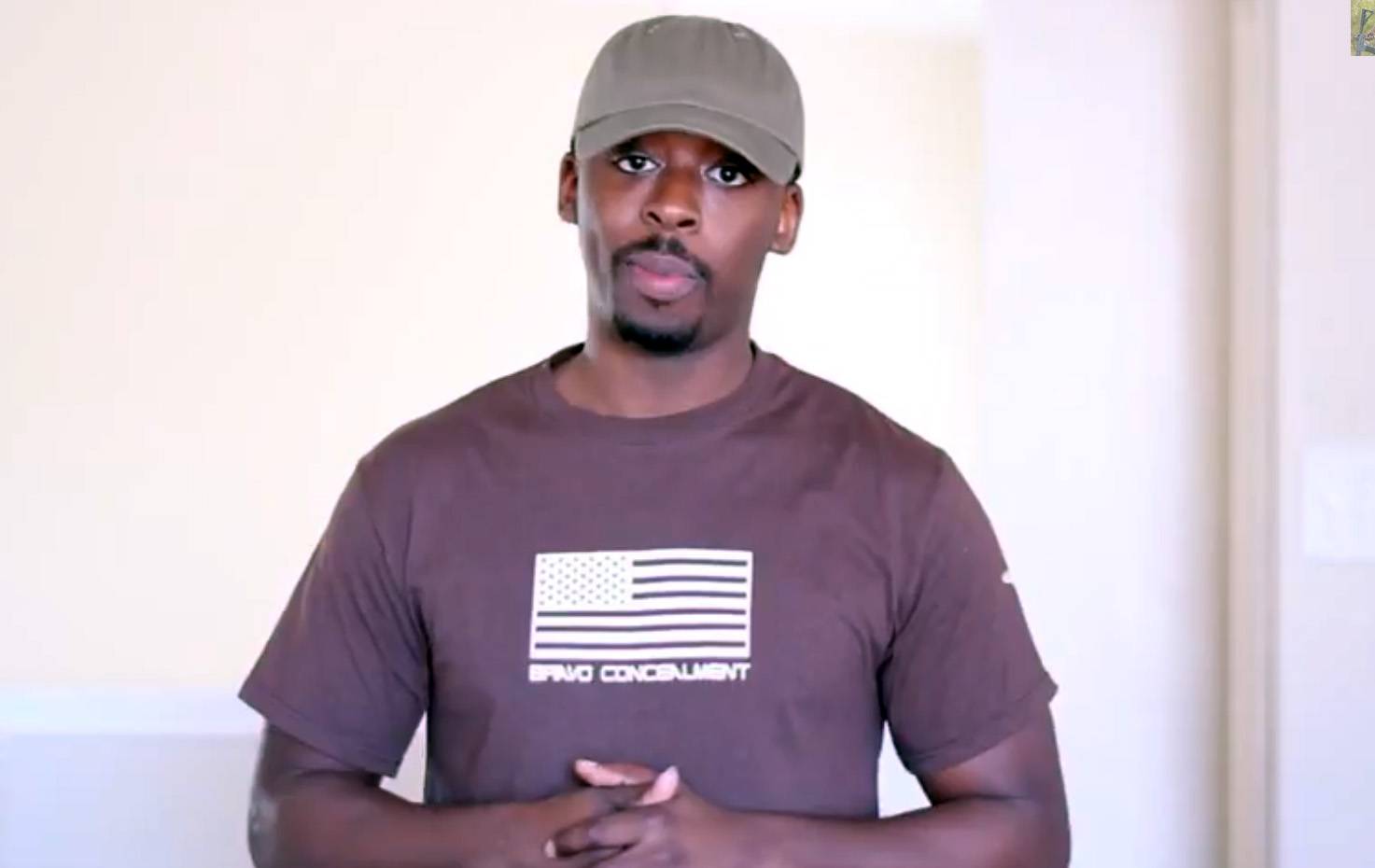 As organizations go, the National Rifle Association is an absolute phenomenon. It is in a class all by itself when it comes to hyperbole, hypocrisy and absurdity. It is a group that will literally do anything, take any stance and challenge any common-sense position as long as it meets the organization's goals of placing firearms in the hands of as many gun-purchasers as humanly possible.
When students in an elementary school are massacred by a deranged gunman, the NRA's solution is straightforward: More guns. Arm as many teachers and school administrators as possible, they propose. When the president of the United States and federal legislators propose stricter oversight over who may purchase guns, the NRA is clear cut in its disposition: No way, they maintain.
Guns, they insist, should be a part of every American's daily ensemble, more omnipresent than iPhones. And getting them should involve none of the hassle that accompanies getting, say, a driver's license. For the NRA, guns should be as accessible to the average American as a Kit-Kat bar or a Starbucks cup of coffee.
So desperate is the NRA for gun ownership to permeate all of American society that they have retained Internet star and gun advocate Colion Noir to be featured in a video to appeal to his fellow Black Americans to reject any consideration of gun control.
In the video, he laments "the same government who at one point hosed us down with water, attacked us with dogs, wouldn't allow us to eat at their restaurants and told us we couldn't own guns." He concludes: "The only person responsible for your safety is you. Cops can't always be there. Obama definitely can't be there. Guy telling me to get rid of my guns when I need them the most, isn't my friend, isn't looking out for my best interests and doesn't speak for me or the community that I'm part of." It is vintage NRA orthodoxy.
It is incredible to witness a Black man champion the sale and distribution of guns to a national community that has been devastated by the epidemic of gun violence, in the age of Trayvon Martin, of Hadiya Pendleton.
But even the NRA has had its limits.
Once upon a time, in the militant era of the 1960s and 1970s, there was a highly vocal group of African-Americans who had little to no patience for Martin Luther King's gospel of non-violence. While America watched little girls being killed by bombs in Black churches and civil rights champions being killed by gunfire in Mississippi and Memphis, there were some in Black America who considered it only right that African-American citizens, too, should carry their fair share of firearms. And they didn't hesitate to call for it – loudly. There were neighborhoods in the Black community where men took to carrying arms as a form of protection from forces they saw as sinister.
In one of its rare moments of veering from script, the NRA found a gun-control position it was willing to accept. In May 1967, more than 20 Black Panther Party members decided to dramatize their opposition to a gun control proposal in California by walking into the state capitol in Sacramento carrying rifles. That prompted objections from the NRA and the state's then-governor, Ronald Reagan, to declare: "There's no reason why on the street today a citizen should be carrying loaded weapons."
Now, in the world of mass shootings in movie theaters, record deaths by gunfire in the South Side of Chicago and members of Congress being shot at in Arizona parking lots, the NRA is apparently willing to let bygones be bygones when it comes to Black folks arming themselves. Their standards of the urban riot era need not apply in the land of 2013.
And in digging in their heels in rejecting every aspect of sane gun control policy, the NRA is proving once again that nothing is more important than their blind love affair with gun sellers. It is a guiding force for one of the most poisonous organizations in the nation's history and one to be rejected by sensible Americans everywhere.

(Photo: Courtesy Facebook/mrcolionnoir)