President Biden To Travel To Selma For Bloody Sunday 58th Anniversary, Jubilee
He will deliver his remarks at the Edmund Pettus Bridge and take part in the annual bridge crossing event.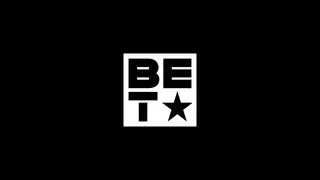 Sunday (March 4), Joe Biden will be present to deliver remarks at the 58th anniversary of Bloody Sunday, the violent eruption between civil rights marchers and police on March 7, 1965 on the Edmund Pettus Bridge.
That day in history served as a pivotal moment for the passage of the Voting Rights Act.
According to a Whitehouse briefing, Biden will also take part in the annual commemorative bridge crossing event. His timely visit comes at an inflection point for equity and opportunities for African Americans throughout the country.
This is Biden's first trip to Selma as a sitting president. He has visited as a senator and vice president.
Former Biden administration top advisor Keisha Lance Bottoms spoke with Sybil Wilkes, executive director of BlackAmericaWeb on her What You Need To Know video segment about Biden's Selma Bridge crossing and Jubilee attendance.
"The president has used the power of his pen, to try and make sure he can do everything possible to strengthen civil rights in our country," Bottoms said. "He's called upon congress to join him."
Bottoms, who announced plans to leave the White House in February, reportedly was honored when Biden asked her to remain in her advisory role until after the midterm elections.
"For me personally it was a sacrifice, but it also pales in comparison to the sacrifice that John Lewis and 600 other protesters made when they tried to cross that bridge on Bloody Sunday," she told Wilkes.
Biden's goal is to zone in on the significance of continuing to commemorate Bloody Sunday so the historic day cannot be whitewashed from history. He also plans to address the constant fight for voting rights and the role it plays in "economic justice and civil rights for African Americans."
Vice President Kamala Harris was present last year for the anniversary of Bloody Sunday.
One of Biden's main focuses since taking office has been to protect Voting Rights.
In 2021, Biden spoke at the Martin and Coretta King Unity Breakfast and issued an executive order that was put in place to strengthen voting rights.
More recently, On Martin Luther Jr. Day weekend, he became the first sitting president in history to deliver a sermon at Ebenezer Baptist Church in Atlanta. He focused on restoring the soul of the country.
"I believe Dr. King's life and legacy show us the way we should pay attention," Biden said during his remarks at the church.
In February, The White House announced that Biden issued another historic executive order for advancing racial equity. Underserved communities and discrimination is still a prominent barrier for the country, and the order was put in place to strengthen racial equity and support those communities.
The Biden-Harris Administration's American Rescue Plan (ARP) was announced in January 2021 and addresses multiple issues in Black communities, including child care costs, Child Tax Credit (CTC), emergency rental assistance, housing discrimination, racial wealth gap, wages for Black Federal workers, healthcare and much more.