A Tribute To The Real MVP: Madam Vice President Kamala Harris
Congratulations to the most powerful Black woman in America.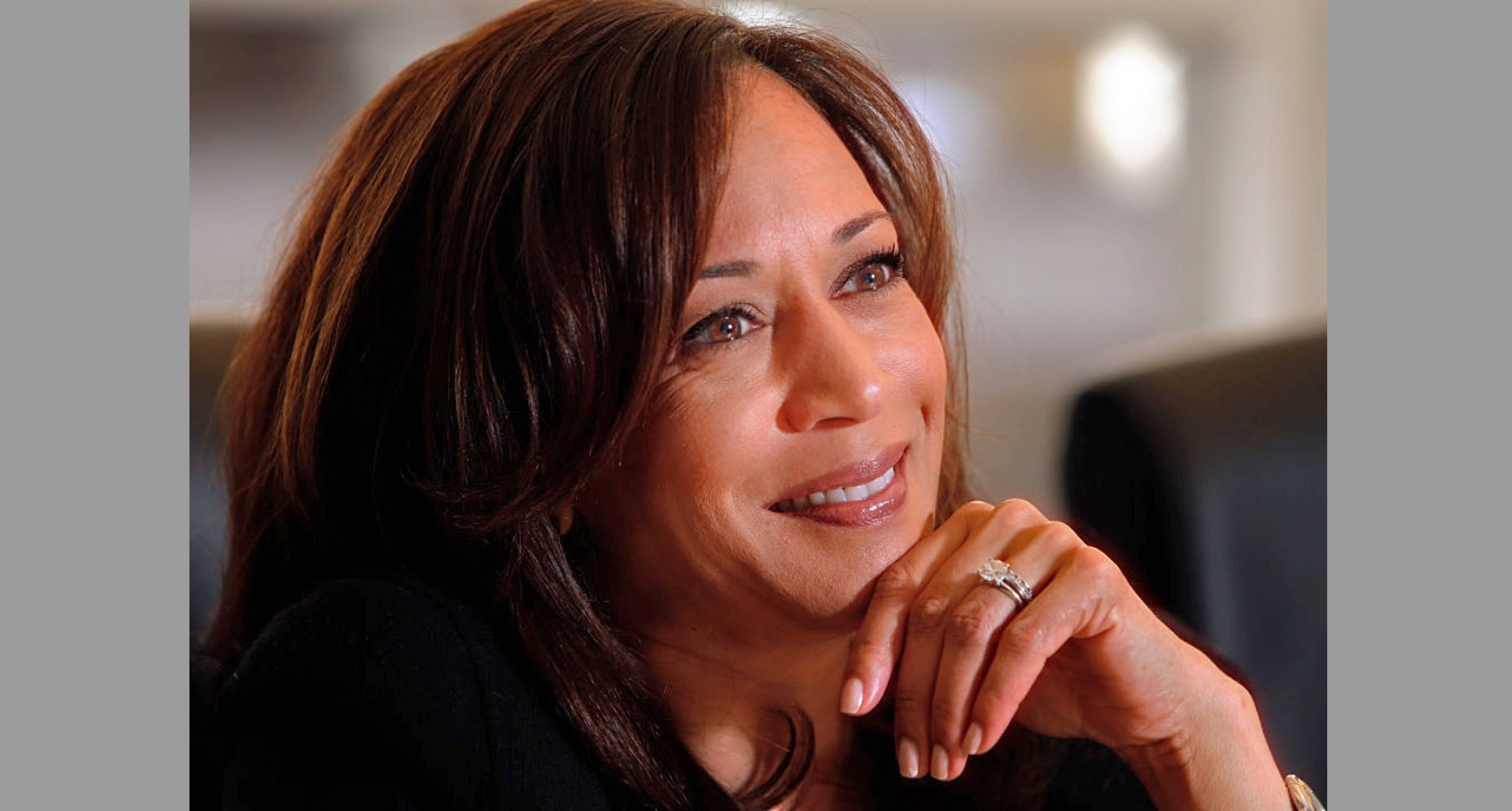 Kamala Harris is an over-achiever. No, she's the over-achiever of over-achievers. She has already made history as she prepares to take the oath on Wednesday, Jan 20, 2021 as the first Black and Asian-American to ever serve as vice-president of the United States of America. It also means she is now one of the most powerful American women in the world.
Harris is no stranger to firsts having been the first Black woman to serve as California's Attorney General. In that role, she won a $25-billion settlement for California homeowners hit by the foreclosure crisis, defended California's landmark climate change law, protected the Affordable Care Act, helped win marriage equality for all Californians and won a $1.1 billion case against a predatory for-profit-school operator that targeted U.S. Veterans.
Harris' political ambitions didn't stop there, becoming the second Black woman and first Asian-American woman sworn into office as U.S. Senator for California. Not one to rest on her laurels, the Howard University alum co-authored the nation's first anti-lynching bill and was the leading Senate Sponsor on the bill to create the Commission for Black Men and Boys, which establishes a permanent bipartisan commission within the United States Commission on Civil Rights. The commission will examine social disparities affecting Black men and boys and craft legislation based on research findings. As senator, the 56-year old made police reform and racial and ethnic disparities associated with the coronavirus pandemic two of her latest legislative priorities.
Now that President Elect Joe Biden and Vice President Elect Harris will be confirmed to serve as the country's new leaders, the incoming administration will immediately begin the hugely earnest job of healing the country physically, emotionally and economically including everything from immigration to tackling the pandemic to healing the racism that divides us.
The excitement of Harris serving in this role for, at the very least, the next four years has overjoyed many Black Americans especially those excited to see her break through the glass ceiling, slamming stereotypes and systemic racist and sexist boundaries needed in order to achieve this honor.
Here's what several well-respected voices in the Black community said about her win last November in celebration of the country's new MVP. 
Congresswoman Maxine Waters

"From the start, Senator Harris has served as an inspiration to not just women, girls, and people of color, but to people all over the world who now see themselves in her and her story. As the first Black woman and South Asian- American to be a major party's vice-presidential nominee, her achievement is historic and I have no doubt that she will continue to be unapologetic, steadfast, and of course – ambitious, in her work for the people. The truth of the matter is that our nation is at an inflection point and in need of compassionate and dignified leaders. Senator Harris is that and so much more, and I am so very pleased to have supported her in this fight." —Rep. Maxine Waters

Star Jones, Attorney and Talk Show Host

"My sister, Kamala Harris, has stepped into history [today].  Everyone knows that Senator Kamala Harris will be the first Black and South Asian woman to be Vice President of the United States.  However, we in the Black community know that Kamala is also the first alum of an HBCU (Howard University), member of the "Divine Nine," my soror of Alpha Kappa Alpha Sorority, Inc. and a Black Women's Friendship/Service Organization ("The Links") and member of a Black profession As vice president of the United States, Kamala will will be bringing the entire village of Black Excellence to the table!" —Star Jones

Ambassador Susan Rice

"Senator Harris has been a trailblazer and an inspiration to so many. With Senator Harris as Vice President, we will have a leader who not only helps Joe Biden build back our country better, but also one who proves that America can be better." —Ambassador Susan Rice

Congressman Jim Clyburn

"As the father of three strong Black women, I could not be more pleased to watch how Senator Kamala Harris has acquitted herself as the first woman of color on a major party ticket. Senator Harris' life and career serve as prime examples of the endless possibilities for young women of color around the world. Not only is she an excellent representation of what makes this country great, but she possesses the experience, intelligence and leadership qualities we need to make this country's greatness accessible and affordable for all. Our nation has experienced tremendous difficulty and persistent injustices under the current Administration and Americans are demanding change. I am proud to have cast my ballot for Joe Biden and the first woman and person of color to serve as Vice President of the United States, Kamala D. Harris."— Rep. Jim Clyburn

Congresswoman Ayanna Pressley

"Kamala's historic nomination and her historic election is a recognition of the skill, passion, and determination that have made her a trailblazer throughout her career in public service. It is also a testament to the central role that Black women have played in the Democratic Party for generations, and a long-overdue reflection of the contributions they have made to this country. And for the next generation of girls of color, it is a reaffirmation that there is no limit to their ambition, no ceiling on their dreams." —Rep. Ayanna Pressley

Congresswoman Val Demings

"We are celebrating a first in 2020. When you think of all of the great women who have gone before us and we are just now getting to this moment, it just shows how this has been a slow-moving journey. When I think about our journey in this country — the ups and downs, the highs and lows, the good times and bad times, this upcoming win for Sen. Harris reminds us of how far we have come not only as a nation, but as a group of Black women.

Despite efforts to ignore us, denigrate us and erase us, we have still had as President Obama says, "the audacity of hope," for what America was supposed to be and still can be. Sen. Harris' win validates the hope we feel about this country and that we are still moving towards that more perfect union. Little Black girls, who wrestle with what they will become, can now see themselves as Vice-President of the United States. I look forward to seeing Kamala sworn in on Jan. 20th because her win as part of the Biden ticket reminds us to remain hopeful in the face of great adversity and to believe it can be done."  — Rep. Val Demings 

Maisha Y. Land, Creator, Stroll To The Polls Viral Video

"Black women have always been pioneers, breakers of ceilings, cutters of paths, inventors of solutions, pavers of futures and bearers of light even in the midst of dimness put in place by those historically more empowered in an attempt to stop us. Kamala Harris becoming the first, Black woman to serve as vice president, means more than a moment in Black history or U.S. history. It represents a moment of light in world history for me; a flame reminding us all that Black women of the world have always been worthy of leading the way and will continue to do so." — Maisha Y. Land

Georgia State Senator Nikema Williams

"You're told when you're looking at colleges as a young person to check out the Ivy's because that's where the world leaders are educated. To see my fellow HBCU alum rise to the height of this country's political office is inspiring. Understanding that our schools were founded initially so that Black people could get an education and have opportunities they were left out of at majority institutions makes me especially proud that she is in this position. Young Black girls including my two nieces growing up in rural Alabama will see that the office of vice-president is something they can aspire to as they grow up and make choices.

I just took my son with me to vote and explained every level of government and it felt good for him to be able to watch his mom vote for herself and other Black women like Sen. Harris. As the first, Black woman ever to chair a major political party in Georgia and to be at the helm in a battleground state is a testament to all of the work Black women have done in politics to uplift this party. Sen. Harris' candidacy for vice-president is a reflection of a special moment in the history of politics in this country that means everything for Black women like myself, our children and our country." —Sen. Nikema Williams

Reverend Leah Daughtry

"Senator Harris elected as the first woman, the first Black woman, the first South Asian American woman as vice president means that we will have seen, in our lifetime, the breaking of one of the last glass ceilings in our country.  For our children, especially our girls and our children of color, it will affirm their own vision of who and what they can be, raising their own sense of possibility. And finally, it may mean that our country is finally acknowledging, in a very tangible and concrete way, the equal ability of women, Black women, to lead." —Rev. Leah Daughtry  

Marilyn Mosby, State Attorney, Baltimore

"There's symbolism in Kamala's representation as the newly elected vice-president. She is a bold, beautiful HBCU graduate who is one of the most qualified candidates we have ever had. Kamala is incredibly smart, fierce and passionate about issues impacting the community and has her pulse on the issues of concern to African-Americans, which is important in light of what we've gone through these last four years. 

Kamala Harris is a trailblazer and pioneer of the progressive prosecutorial attorney movement. She was the one who coined the term "Smart on Crime" and led the way in taking a holistic approach to solving crime. Her "Back on Track" diversion program is a national model and one that I modeled my "Aim to B'More" program after which gives low-level felony drug offenders a second chance. She and her team met with me and my team and for six hours, they helped me develop my plan for Baltimore. She made herself available for feedback as I developed the program. 

Kamala is also loyal. When I was under attack by the media and the police unions for trying to hold police officers accountable, she was a source of comfort and encouragement. People don't know that side of Kamala, but she's loyal, caring and imminently qualified to be vice-president. She's everything this country needs in this moment." —Maryln Mosby

Andrew Gillum, Former Mayor of Tallahassee

"Vice President-elect Kamala Harris represents the best of who we are as a people. The ancestors are rejoicing as they look down on the progress that has been made—all the while pushing us to go further, fight harder, and to never give up. The battle for justice, equality, and fairness requires that we have inflection points and moments such as these to celebrate our progress. The election of VP-elect Harris now becomes one of those seminal moments in Black and American history that will challenge the generations to follow and to climb even higher." —Andrew Gillum

THE HONORABLE VIRGIE ROLLINS, CHAIR, DNC BLACK CAUCUS

"Being able to call Sen. Harris, Madam Vice President, is nothing short of awesome. For all people of color, but especially for African American women, this now represents a tremendous moment of hope for the future. It finally gives us the seat at the table we've earned and the ability to address the longstanding disparities in our educational, health care, and criminal justice systems in America. Her election not only means making history but creating opportunity for every little, Black girl with big dreams." —Virgie Rollins