Tara Murray To Exit As White House Aide For Job With National Urban League
Murray was named Executive Director of the National Urban League's Washington Bureau and Senior Vice President for Policy and Advocacy.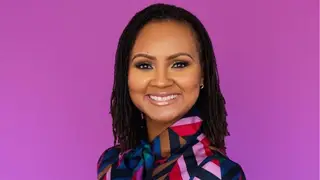 Tara Murray announced that she is leaving her position as Special Assistant to the President and Deputy Director of the White House Office of Public Engagement. For her next role, Murray has been named Executive Director of the National Urban League's Washington Bureau and Senior Vice President for Policy and Advocacy.
Marc H. Morial, President of the National Urban League, shared his excitement over the addition of Murray to the civil rights organization.
"Tara's depth of experience and expertise around the issues of equity, civil rights, and racial justice will help to sharpen and advance our public policy agenda and our partnerships within Congress and the Biden Administration," Morial said in a statement.
After working in the Biden administration since 2021, Murray felt the timing was right to transition to Urban League to continue her work as an advocate for communities of color and the most vulnerable of society.
"It's been wonderful to serve in the first administration to center equity at the center of everything that we've done at the White House for the last two years," Murray told BET.com. "I just thought that this was a good time for me to transition to the National Urban League which is such a strong partner to the administration as we continue to work on everything on the civil rights side.
"I thought this was the perfect time with a year and a half left until the end of President Biden's first term," she continued. "Now is "go time" in terms of ensuring that everything we've planned is properly executed and I know that that can't happen without really strong partners outside of government."
Looking back on her tenure in the Biden Administration, Murray is proud of her numerous accomplishments such as several bills signed into law and the historic appointment of Ketanji Brown Jackson as the first Black woman to serve on the Supreme Court.
"Working in the Office Cabinet Affairs during my first year, were we able to pass the Bipartisan Infrastructure Deal (Infrastructure Investment and Jobs Act),  the Inflation Reduction Act, and the American Rescue Plan, which were all of the pieces of legislation that is critical for our communities," Murray explained. "To be able to see that across the finish line was quite significant. Obviously, the appointment of Ketanji Brown Jackson to the Supreme Court was another incredible moment. That was powerful for so many reasons for me as a Black woman, being a lawyer from Harvard Law, and we both started our careers as public defenders so there were a lot of intersections that we shared. Also, being a part of the team that planned the first Juneteenth Celebration at the White House this past June, and the President's trip to Selma earlier this year to commemorate Bloody Sunday were proud moments as well. There's been a lot of moments because the administration has done so much."
Murray brings a wealth of experience to her new role at the Urban League. Previously she ran her own law practice in Washington, D.C., as a civil and human rights attorney. She also served as Deputy Director of London-based human rights NGO Reprieve where she led a team of attorneys who represented men imprisoned at Guantánamo Bay and launched investigations into the effects of drone strikes in Pakistan. Her work garnered international attention to the drone program leading to a judicial review,  by the U.K., a United Nations investigation, and a U.S. congressional hearing.
Murray is a graduate of Howard University, Harvard Law School, and Georgetown University Law Center where she earned an LL.M degree in Advocacy.