White Law Student Sues Howard University For Alleged Racial Discrimination
Michael Newman is seeking $2 million in damages and claims he endured a 'hostile environment' at the HBCU, but Howard plans a 'vigorous defense.'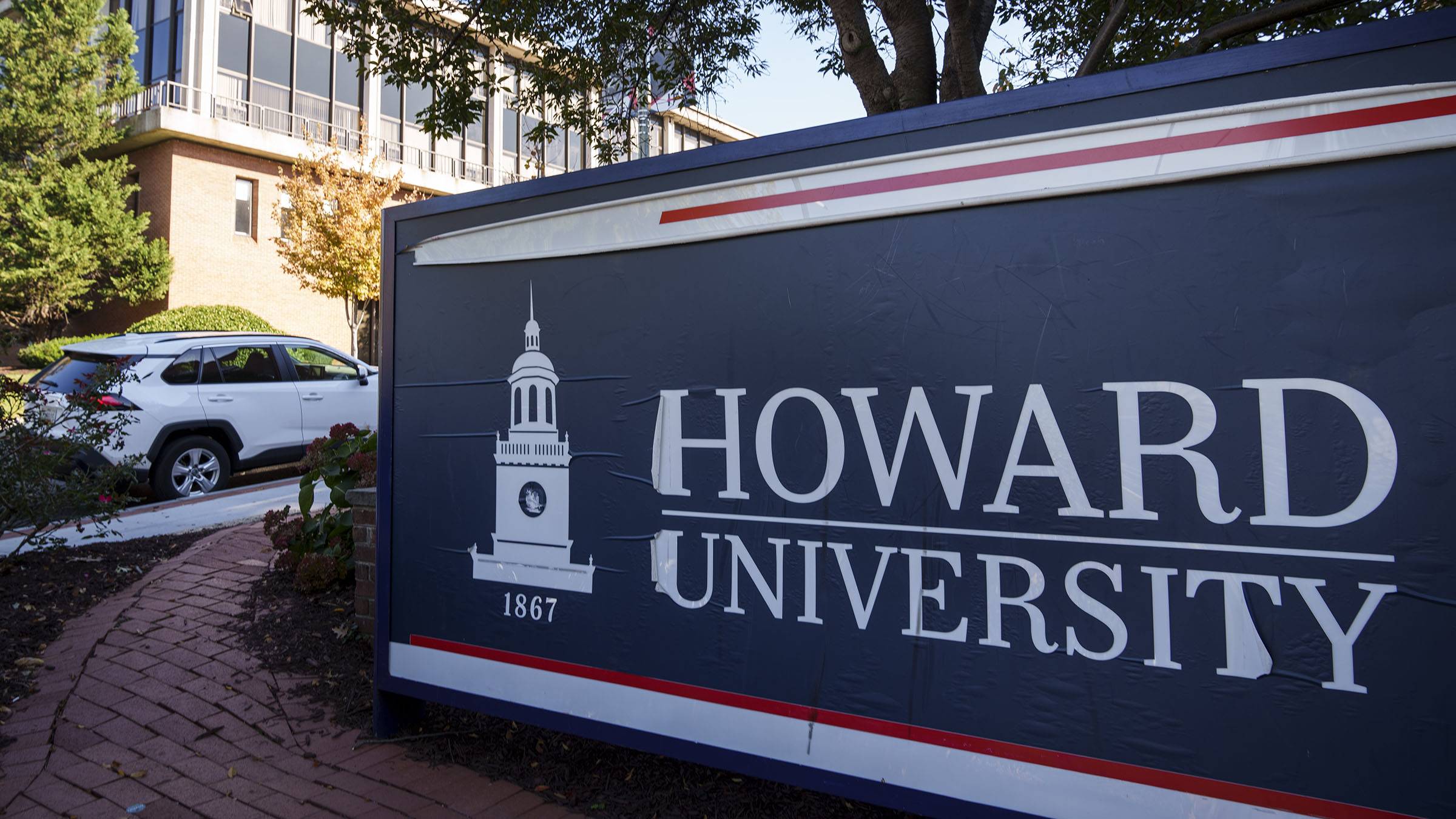 The lawsuit also accuses Howard's faculty and staff of retaliation, disparate treatment, defamation and "intentional infliction of emotional distress."
In addition to the institution, the plaintiff, Michael Newman, named several other defendants in the lawsuit, including Howard University President Dr. Wayne A. I. Frederick, law school dean, Danielle R. Holley, and several administrators. He is seeking $2 million in damages.
"Faculty and administrators fomented racial animosity toward Newman by endorsing some classmates' views that his comments on matters of public concern or advocacy for political and social changes were insensitive, offensive, or racist, and by endorsing the view that classmates' derogatory comments regarding Caucasians and derogatory epithets were acceptable," the lawsuit, filed in the Superior Court of the District of Columbia, stated.
Frank Tramble, vice president and chief communications officer for Howard University, declined to comment on the pending litigation, he sent a statement to BET.com, explaining the school's position in the matter, .
"The University is prepared to vigorously defend itself in this lawsuit as the claims provide a one-sided and self-serving narrative of the events leading to the end of the student's enrollment at the University," said Tramble. "Mr. Newman came to Howard having had a career outside of law and was granted a University scholarship. Mr. Newman then displayed a pattern of antagonizing actions against other students in the law school. 
"This includes Mr. Newman using the untimely death of a fellow law student to further his views on COVID-19 and the vaccines," Tramble continued. "After following the University's disciplinary policies, Mr. Newman was expelled for disruptive and harassing conduct."
The lawsuit alleges that Howard breached its contract with Newman, who says the university gave him a scholarship of $26,250.00 per year for three years, after a series of incidents that led to his expulsion on September 19, 2022.
In one instance, the lawsuit states that a law school classmate discovered and retweeted a July 2020 post from Newman's personal Twitter account in which he shared a picture of a former Black slave whose back was severely scarred from whippings. The caption read: "But we don't know what he did before the picture was taken."
Newman claimed that this tweet wasn't intended to be offensive, the lawsuit states. Rather, Newman said his caption was intended to be ironic "in response to Americans who attempt to explain away videos of police brutality by claiming that the victim must have committed wrongdoing… ."
The lawsuit said Newman also found himself the target of classmates' animosity after he posted a comment on the chat app GroupMe in Oct. 2020. An African American forum speaker claimed, ahead of the 2020 election, that a Biden-Harris administration would usher in a "golden age of environmental justice."
"Where I part with the Black community is where they believe government solves problems, I only see it causing problems," Newman wrote on the chat, according to the lawsuit. He asked for further dialogue on "whether: (1) Black voters didn't question turning to government for solutions, and (2) reliably voting for the same party every election disincentivized both parties from responding to the needs of the Black communities."
Newman alleged that he faced backlash even though he explained repeatedly that he was only trying to learn about the views and experiences of Black Americans. Newman said he sent an email on January 26, 2021 to Frederick and cc'd Holley "requesting assistance from Howard administration to address racial discrimination," as well as "reassurances" that White and Black students are treated equally.
The lawsuit said he attached an exchange with classmates in which he was called the "Mayo king," a racist slur. Frederick didn't respond to the email, but Holley asked Newman for a meeting.
According to the lawsuit, Holley retaliated against Newman for sending the email to Frederick  by suggesting that he transfer to another law school. Newman claimed that he continued to have negative interactions with the dean.
Ultimately, a panel reviewing Newman's case ruled that he should be expelled, despite his protests that "secret evidence" was used against him.
A court hearing in the case is scheduled for April 21. 
Editor's Note: This story has been updated.