BET Awards 2023: Beyoncé Wins Viewer's Choice Award
Currently embarking on her 'RENAISSANCE' tour, Queen Bey's "BREAK MY SOUL" earns the big win.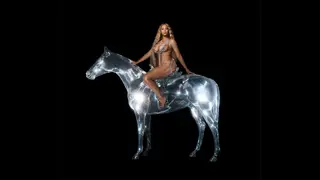 Beyoncé's "BREAK MY SOUL" secured the victory for the Viewer's Choice Award at the  BET Awards 2023 Sunday night (June 25).
Unfortunately, Queen Bey was not present to accept the award because she's in the middle of her groundbreaking  RENAISSANCE tour, but the presence of the Grammy-nominated song is still having a major impact.
Beyoncé, collaborated with New Orleans legend Big Freedia on "BREAK MY SOUL." Adding in elements of Madonna's 1999 classic song "Vogue" and sampling Robin S.'s  "Show Me Love" got loyal fans moving to the house music tempo tune last year.
The song became her eighth No. 1 single as a solo artist.
The track, Beyoncé's first single since 2020's Black Parade, found her teaming up with longtime collaborators The-Dream and Christopher "Tricky" Stewart. Bey and The-Dream have previously found success on records such as "Single Ladies (Put A Ring On It)," "Dance For You," and "Love On Top."
According to Forbes, Beyoncé's RENAISSANCE tour could possibly end up grossing nearly $2.1 billion in revenue.