Deadly Shootings Spike Over July 4 Holiday Weekend, Report Says
Gun violence is blamed for at least 220 deaths.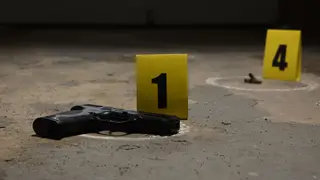 Cities across the United States were awash in gun violence over the Fourth of July weekend. The Highland Park, Ill. shooting, in which accused gunman Robert E. Crimo, 21, killed at least seven people Monday (July 4), captured global attention.
But that mass shooting was just one of many gun violence incidents in which at least 220 were killed in all but five states between Friday (July 1) and the Fourth of July, CBS News reports, citing data from the Gun Violence Archive.
Close to 570 others were wounded, as gun violence spiked during the holiday weekend. At least 11 of the incidents were mass shootings, defined as shootings in which at least four victims are killed or wounded.