Haiti Remains In Crisis, But Human Rights Coalition Warns Biden Against Sending Military
They say any potential violence would further destabilize the Caribbean nation.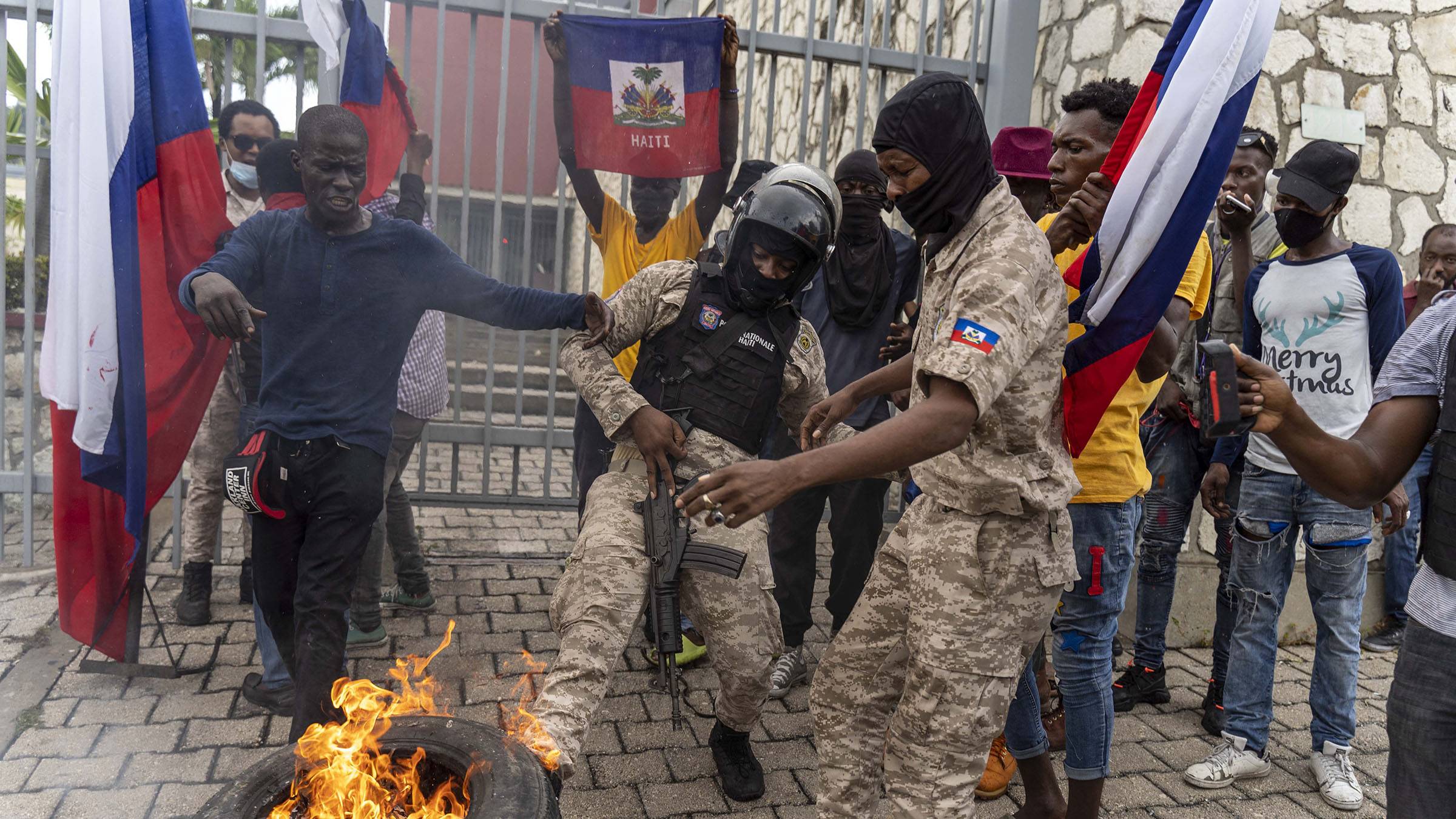 In a letter to President Joe Biden on Tuesday (November 1), a broad coalition of civil society groups called for the permanent discarding of possible military intervention in Haiti as the country further deteriorates.
According to The Hill, the groups also called on the president to "reevaluate" his administration's support for acting Prime Minister Ariel Henry, who has been in power since July 2021.
"We were heartened to see in your 2022 National Security Strategy a commitment to 'not use our military to change regimes or remake societies,' and we encourage you to follow through on that commitment in Haiti," the groups wrote in the letter.
More than 90 civil society, peacebuilding, diaspora, faith-based, and humanitarian groups are a part of the coalition, in addition to Haitian advocates. They range from the Chicago-based civil rights group Mi Villita Neighbors and the Quaker pro-peace lobby Friends Committee on National Legislation to the Washington Office for Latin America.
"We are acutely aware of the dire situation on the ground in Haiti," wrote the groups, who acknowledged Haiti's current challenging conditions. "Nearly half the country is facing severe food insecurity and limited access to clean water; cholera, introduced by UN peacekeepers more than a decade ago, has rapidly reemerged; and fuel — critical to basic life, including water purification and electronic communication — is unavailable or prohibitively expensive."
They added: "Compounding these issues, violence and insecurity have reached exceptional levels, and have particularly affected women, children, and the most marginalized."
Haiti has been descending into chaos since the assassination of President Jovenel Moïse in July 2021.
Last month, the United States and Canada reportedly sent armored vehicles to Haiti after its government asked for foreign assistance in defending against gangs threatening to oust Prime Minister Ariel Henry.
Henry's government has been facing increasing political pressure and a security crisis after he announced last month an end to fuel subsidies, which spurred drastic shortages and soaring prices.
A State Department spokesperson said on October 16 that a joint U.S.-Canadian aircraft arrived at Port-au-Prince with tactical and armored vehicles and other supplies.
"This equipment will assist [Haiti's National Police] in their fight against criminal actors who are fomenting violence and disrupting the flow of critically-needed humanitarian assistance, hindering efforts to halt the spread of cholera," the State Department said.
The spokesperson said that along with the equipment, a joint initiative will help train Haitian authorities and local law enforcement in an effort to combat the ongoing wave of crime in the country.
Since Moïse's assassination and a crippling earthquake that took place more than a year ago, Haiti has been subject to the growing presence of G9 and Family, a street gang that has seized territory in the country, blocking off fuel and water supplies until their demand that Henry resign as PM is met.
G9 and Family has also demanded that the government grant amnesty to its members, while also declaring its intention to seek seats in the Haitian parliament.