Year In Review: The Biggest and Boldest News Stories In Black Culture From 2022
From Britney Griner's arrest to the shooting in Buffalo, here are 10 of the most unforgettable moments from the last 12 months.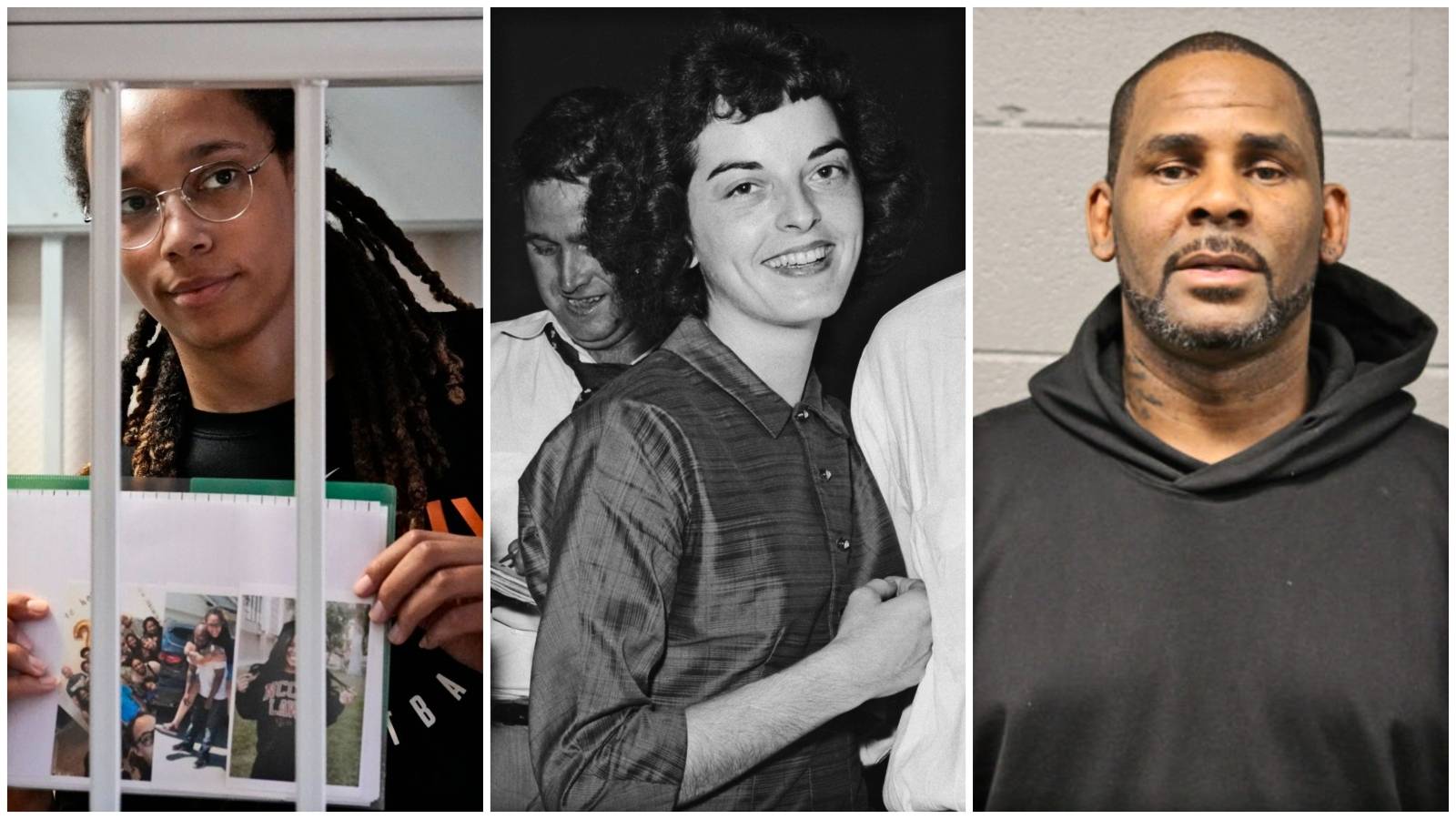 Britney Griner's Odyssey In Russia

It was arguably the most nerve-wrenching story of the year. The Phoenix Mercury center was arrested and charged with drug possession when she was caught with cartridges of cannabis oil as she entered Russia to play in the off season. Her arrest led to a sentence of nine years in prison and ultimately spurred an international tug-of-war with the Kremlin as the U.S. sought to negotiate her freedom. On Dec. 8, Griner was released in a prisoner swap with convicted Russian arms dealer Victor Bout.

Roe v. Wade Overturned, Reversing History

In 1973, the U.S. Supreme Court ruled that a woman has a constitutional right to terminate her pregnancy. The decision led to decades of controversy that seeped into the national political discourse. In August, the majority conservative court overturned that decision, allowing states to determine allowing abortions. The procedure is now fully banned in 13 U.S. states including Alabama, Mississippi, Louisiana, Texas, and Tennessee which is particularly significant because they each have high African American populations. The move also made enough people angry to push back a Republican takeover of Congress in the midterm elections.

Shooter Turns Buffalo Supermarket Into A Bloodbath

On May 14, a normal Saturday afternoon of shopping at the local grocery store turned into a nightmare when self-described white supremacist Payton Gendron, 18, walked into a Tops supermarket, one largely frequented by Black shoppers. Gendron opened fire while broadcasting the gruesome deed on social media. He killed 10 and injured three others before he was taken into custody.  The chaos he initiated was more extensive than just the shootings. The store was one of few options to Black customers in the community, and many were forced to find groceries miles away. Meanwhile Gendron has pleaded guilty to multiple state murder charges and faces 27 federal hate crime charges.

Raphael Warnock Beats Herschel Walker in Ga. Runoff Election -- Finally

After winning a runoff in 2021 to become Georgia's first Black senator, Raphael Warnock, the Ebenezer Baptist Church pastor, faced college football legend Herschel Walker in the 2022 midterms in a run for a full six-year term. As Democrats sought to keep control of the Senate, the race became the most expensive and one of the most discussed of the election cycle. On Nov. 8, neither candidate received more than 50 percent of the vote, forcing a Dec. 6 runoff. Walker's questionable past behavior and often incoherent campaign rhetoric turned off enough people to give the edge to Warnock's supporters and the election to him.

Stacey Abrams Tries A Second Time, But Still No Win

The 2018 gubernatorial election was a bitter scrap between former Georgia state legislator Stacey Abrams and then-Secretary of State Brian Kemp. Kemp won by a razor thin margin leaving Abrams vowing a rematch. That rematch came in November and despite a larger than ever number of voters showing up at the polls and overwhelming support from Black voters, Abrams was unable to push back Republican support of Kemp, who soundly defeated her 53 percent to 46 percent, according to CBS News.

R. Kelly Gets 30 Years in Federal Prison As Ugly Saga Continues

R. Kelly, once known as the "Pied Piper of R&B", created music that remains intrinsic to the soundtrack of the 90s. Kelly continued to spiral downward after his conviction on federal charges stemming from accusations of child pornography, sex trafficking of minors and racketeering. The embattled R&B star was convicted in 2021 on the charges and sentenced in U.S. District Court to 30 years behind bars, which was just the beginning of his problems. He was also convicted in September 2022 in Illinois on similar charges and is expected to be sentenced on those charges in Feb. 2023.

Haiti's Situation Worsens As Gangs Take Over Capital

Unfortunately, this year was no kinder to the Caribbean nation. As it continues to recover from the devastation of the 2010 earthquake, Haiti also dealt with the 2021 assassination of President Jovenal Moïse, and the political and economic turmoil that followed. As a result, resources like gas became scarce, an increasing dependence on humanitarian aid became more present and gangs took over the capital of Port-Au-Prince, making it unclear who exactly remains in charge. An international call has emerged for intervention and the U.S. has already sent armored vehicles to help in relief efforts.

California Reparations Task Force Says A Payout Is Due

In 2020, a state agency made up of California governor appointees, politicians and community leaders sat down to explore the feasibility of making reparations to the descendants of enslaved Black people who lived in the state. After two years, the task force came up with recommendations of how to make restitution for the wrongs that resulted from slavery. They found that besides enslavement, over generations their descendants were victimized by racial terror, political and economic disfranchisement, housing segregation, poor education and general institutionalized and systemic racism. One estimate indicates eligible recipients could get more than $223,000 per person. A final report is expected next year.

Carolyn Bryant Donham, Whose Karening Got Emmett Till Killed, Couldn't Hide

The brutal, terroristic 1955 slaying of Emmett Till still strikes a stinging nerve with Black people, as justice was never served in the case. Sightings in Kentucky of Carolyn Bryant Donham have brought back calls for her to be held accountable for her triggering of the events that led to Till's death. An unserved warrant for the now 88 year-old's arrest was unearthed in the basement of a Mississippi courthouse. However, a grand jury declined to seek an arrest meaning it is unlikely anyone will ever be punished for what happened to Till whose death was a catalyst of the modern Civil Rights Movement.

Ime Udoka Suspended By Celtics After Getting Caught Red Handed

In what turned out to be one of the ugliest episodes in sports history, former Boston Celtics head coach Ime Udoka was embroiled in a scandal that left everybody scratching their heads. Udoka confirmed he had been involved in an inappropriate relationship with a female member of the team staff. The ultimate result was a season-long suspension from the team and an eventual public breakup with his longtime girlfriend, actress Nia Long. The Brooklyn Nets had considered hiring Udoka as its head coach, but passed on the deal after reported pressure from the NBA.